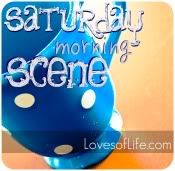 Craig is away on weekend exercise right now so it's just Emily and mama at home today.
What better way to spend a Saturday than shopping with my girl?!
But first, we've been teaching Emily how to take care of those cute new teeth, by letting her play with her tooth brush while she watches us brush our teeth.